Mr. Indrajith Aponsu
Associate Director
Indrajith is a Senior Lecturer at the University of Colombo, a Senior Visiting Faculty for the PIM and for several US and UK Postgraduate programs in Sri Lanka. His current full-time academic career is preceded by tenures at a private conglomerate and SLEDB. He had served on the Board of the Gem and Jewellery Research and Training Institute, and also was a Consultant at the Ministry of Science and Technology. He currently is a Member – Advisory Board of the Federation of Chambers of Commerce and Industry of Sri Lanka.
Indrajith is multi disciplinarily qualified in Economics, Physical Sciences and Management, with a BSc in Physical Sciences and an MA in Economics both from the University of Colombo, and an MPhil in Financial Economics from the University of Hong Kong.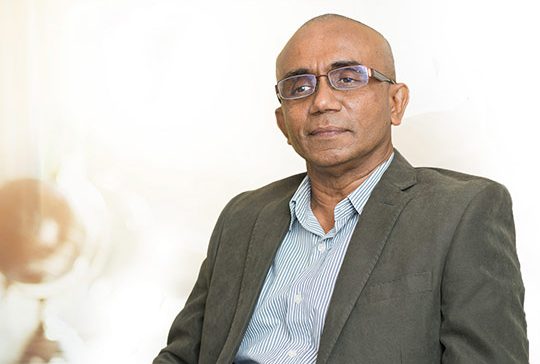 He frequently contributes on contemporary political/ economic analyses on both electronic and print media. He provides macroeconomic analyses and forecasts, strategic political economy analyses covering both local and global perspectives and government policy. Equipped with a training in the CTHE (SEDA- UK accredited) program and his diverse exposure in the field, Indrajith provides core inputs in human resource development.